Guests will get the opportunity to stroll through holiday trees, wreaths and specialty items decorated and donated by people who continue to "Shine On" in our community. This fundraising event will benefit RCS Trailside Park.
Be a Shine On Volunteer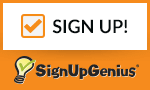 Our Mission
RCS empowers individuals with disabilities and special needs so that they may work, live, and function with dignity and respect.