Our Mission
RCS empowers individuals with disabilities and special needs so that they may work, live, and function with dignity and respect.
Please join us for a stroll through the holiday trees, wreaths, and specialty items decorated and donated by people who continue to "Shine On" in our community. This fundraising event will benefit RCS initiatives such as expanding our Autism services and developing a Disability Sensitivity Training for local businesses.
Volunteer for Shine On 2019
Click on the SignUpGenius button below to view and sign up for volunteer slots.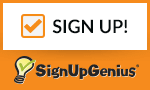 Be a Tree Designer
If you would like to decorate one of our sponsored trees please call Kris Williams (920) 946-2523 or Chris Hemmer (920) 912-0282.